Horse Necessities, Inc. is a pharmacy that compounds prescription medication primarily for horses. Compounding is the creation of a drug to meet the needs of a particular patient.
The three licensed pharmacists on staff at Horse Necessities, Inc. continue their education with a focus on sterile, nonsterile, and veterinary compounding. Through training and relationships with the prescribing veterinarians, they work to treat diseases and improve the welfare of the animal patients. Our pharmacists provide an invaluable service to the equine practitioner and their practice. The pharmacy at Horse Necessities, Inc aims to dispense a stable, quality compound with every prescription.
If you have a horse with a specific medication need, give Horse Necessities, Inc. a call. Both sterile and non-sterile compounds are available and can usually ship the same day.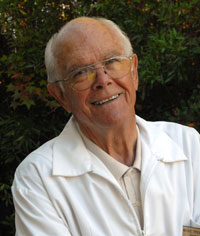 Fuller M. Prickett, Jr., RPH
With 40 years experience as a licensed pharmacist, Mackie Prickett also has a vast knowledge of horses.As a breeder and trainer in the Northeast for 12 years, Mackie gained valuable experience at the barns and on the track.
Cynthia C. Nipper, RPH
Cindy is a 1981 graduate of the College of Pharmacy at the University of South Carolina. She joined our team in 2009 with many years of retail experience. Since then, her emphasis and attention has been focused on all aspects of sterile and nonsterile compounding. Cindy is married to Lonnie and has 2 children. She loves spending time with, watching, and playing with her grandchildren.
Kimberly Prickett, PharmD
A St. Matthews native, Kimberly joined Horse Necessities, Inc in July 2016. Kimberly has a BS in Biology and Marine Science and acquired her PharmD from the University of South Carolina College of Pharmacy. She has many years of experience in the world of retail pharmacy and believes Horse Necessities, Inc has saved her from "a stint in a mental facility" due to the stress-laden world of retail. Kimberly enjoys sporting events (especially the Gamecocks), concerts, camping, hiking, and enjoying Mother Nature.